Listen:
Career Women, Stop Sabotaging Your Careers!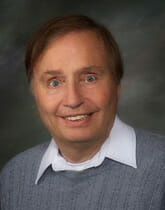 Podcast: Play in new window | Download
At the current rate of change, it will take American women 100 years to reach "C-suite" parity with men.The average woman's salary peaks at age 40! Are employers solely to blame?
"No!"
contends Wall Street exec and best-selling author
Tamara Lashchyk

.
Discover common behaviors preventing today's career women from deserved promotions and five things a female should never do in the workplace. Uncover myths and truths about the pay gap, the "boy's club" and causes of sexual harassment. Learn how to create your very own feminine professional brand, combining nurturing and relationship skills with the hard-headed ability to communicate and take decisive action like a man. Host

Roy Richards

 suggests preferred investment and money management strategies for independent-minded, take-charge women in their 40's, 50's and early 60's.