Listen:
Dear Friend or Loved One An Addict–What Can You Do?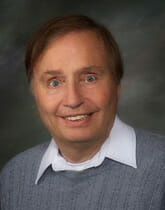 Podcast: Play in new window | Download
Anyone who reads or listens to the news knows we face an
opioid addiction
crisis here in America. If your spouse, teenage son or daughter or a cherished friend is an addict, is there anything you can do to help? Addiction counselor and former addict
Kathy Williamson
says you most definitely can assist recovery and visits to explain how. Willpower alone, no matter how sincere, seldom is enough. Tune in to learn recovery tactics consistently more effective than willpower and how to help resolve the real issues causing addiction.
Discover how you can encourage your loved one to plan ahead to avoid relapse. As a long-suffering spouse or parent, uncover how to turn your anger into calmness and take up the cause of helping your loved one conquer his or her addiction. Another perplexing modern challenge is
obesity.
Retired family physician and author
Ed Dodge, MD
presents a great new way to lose stubborn pounds and keep them off. Tune in to learn why you'll likely have far more success losing weight and keeping it off if you diet, exercise and change lifestyle as part of a small group.  Learn more about your host Roy Richards
here
.