Listen:
Stop Sabotaging Your Success – Here's How!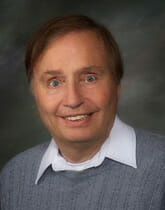 Podcast: Play in new window | Download
If less than fully satisfied with your career, finances or life in general, don't look to blame others or "circumstances beyond your control." Renowned personal and business adviser

Dr. Philip Argios

reveals why you yourself are the primary roadblock to success.
The good news: you can learn to identify the trait within sabotaging you and your business then switch it off instantly! Tune in to create your very own antidote, a simple 6-step method to solve any career, business or personal problem–results guaranteed! Whether at work or as an unpaid volunteer, most of us are or soon will be called upon to manage others.
Hans Finzel, PhD

, the leadership answer man, lays out the top ten essential skills every leader should master. Tune in to learn why effective leaders lead with vulnerability but never from weakness, "listen and learn" but also communicate a powerful vision and routinely practice "servant" (but never "slave") leadership.