Listen:
Living Happy Is Easier Than You Think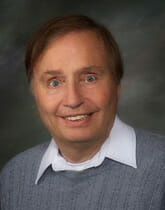 Podcast: Play in new window | Download
Would you prefer to awaken each morning smiling, lighthearted, looking forward to the days and weeks ahead?
Author, motivational coach and workshop leader

Jim Ryan

 contends that joyful, stress-free living is far easier than most people think–just one thought away!  Tune in to learn how each one of us is born with a "natural state of mind" that is peaceful, unafraid and carefree.
Not born to live unhappy, you have the choice over whether your mind routinely is dominated by positive or negative thoughts. Discover three common mistakes that can lead you away from joy and preview 52 easy ways to lighten up, driving negative thoughts and expectations out your mind for good. You're never too old! Host

Roy

Richards highlights scientific evidence that you and I can in fact change our personality for the better at any age.