Listen:
Rest Is Sacred–You Won't Be Your Best Without It!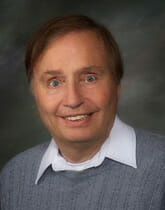 Podcast: Play in new window | Download
Does a maxxed-out, stressed-out, multitasking lifestyle work for you? Author, speaker and internal-medicine physician

Saundra Dalton-Smith, MD

 warns not to neglect sacred rest, the single most essential ingredient for quality of life and peak performance. Learn why you should never feel guilty over saying "no!" to excessive demands.
Uncover the seven different types of rest all of us need and how a deficiency in any one can unfavorably impact your health, happiness, sound relationships, creativity and productivity. Discover the difference between good sleep and bad sleep and learn how best to prep yourself for a restful night's sleep.
Seeking to resume your career after extended time away? Host

Roy Richards

 describes benefits of 'Returnship,' a new kind of Internship now offered to experienced professionals looking to return to work but needing to update and build upon prior workplace skills.