Listen:
Overcome Hidden Age Discrimination–Reinvent Your Career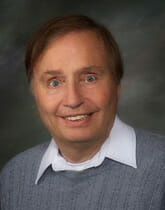 Podcast: Play in new window | Download
Overcome Hidden Age Discrimination–Reinvent Your Career
Out-of-work professionals over age 50 take twice as long to find a new job and wind up earning 1/3 less than before. The good news: "By updating skills and re-branding image, you can reinvent your career at middle age and beyond to meet employer demands," contends career coach and author, Diane Huth.
Tune in for 10 valid reasons why corporations should hire you instead of a Millennial. Preview four key initiatives to take to upgrade your "expert" status in today's rocket-paced, computer-driven economy. Learn how to create the "new improved you" with a reasonable expenditure of time, money and energy, looking and acting as young and vital as possible without appearing silly. Discover why it often makes sense to "hire yourself" as a consultant while searching for that dream job. As you age, do you mind being called a "Senior Citizen "? Host

Roy Richards

 highlights the generational-naming controversy and asks what you'd prefer to be called as you progress through middle age and head into retirement.