Listen:
Awaken to Your True Enlightened Nature and to Unimaginable Success!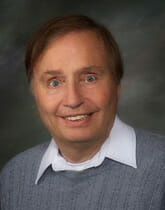 Podcast: Play in new window | Download
It won't take a miracle to unleash incredible recovery powers within. Mystic and spiritual guide 
Vivianne Nantel
 promises that simple yet mystical healing techniques…practiced for centuries but available to anyone
can lead to unrestrained joy, strength and enlightenment . Tune in to discover how Vivianne has applied the power of yoga and ancient mantras to overcome deep depression, survive a near-death experience and blast Stage III cancer cells out of her body.
Discover how to transcend physical and mental limitations to make connection with sacred, universal wisdom of peace and love. Best-selling author
Kim Chestney
reveals why intuition is the one most important secret to unimaginable success. Learn how developing and paying attention to your intuition can facilitate bountiful health, general well-being and stupendous personal growth.