Listen:
Anyone Can Become Rich and Are You at a Fork in the Road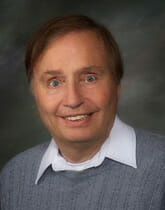 Podcast: Play in new window | Download
Anyone, including you, can become comfortably RICH, having enough to pursue whatever you really want out of life. Tune in as author and psychiatrist

Dr. Mark Tobak

 explains why successful wealth accumulation is not about numbers but about mindset. Learn four strategies to overcome fear of loss and ensure slow but steady investment gains over time. Discover why starting with one penny and doubling it every day for a month is much better than receiving $1 million right now. Are you ready to take that next step to become unstuck and to make your life a whole lot more rewarding & fun? If so, what's been holding you back?
Healthy living coach

Sheree Clark

 explains why for so many it's SHAME, that false emotion that makes us feel unworthy of acceptance by others. Tune in for timely advice on how to disengage from the power of shame and to initiate steps towards reaching your life goals and bringing a perpetual sense of joy back into daily living.