Listen:
Calm Down, Be Joyful and Earn a Six-figure Income Working Part-Time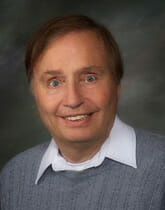 Podcast: Play in new window | Download
If you can master three simple tools, you will experience inner peace, joy and true meaning for the rest of your life. Spiritual leader

LouAnne Ludwig

 explains why every one of us has the power to transform life for the better.
Tune in for inspiration on how to 1) set your intentions, 2) tune in to overcome your inner fears, and 3) stay mindful. Explore why the path to your spiritual connection God lies not up in heaven but within.
Who wouldn't love to earn a six-figure income while working part-time? Tune in as transformational author and former executive 

Rebecca Whitman

 advises how we can "live to work," rather than "working to live." Review the one and only true benefit of asset accumulation. Uncover seven key aspects of life–all woven together into the fabric of your being–and explore how one small tweak in your approach to earning money can have a giant positive impact on your overall quality of living.  Learn more about your host, Roy Richards at MiddleAgeRenewal.com