Listen:
A GLASS HALF EMPTY?… OR HALF FULL? by Dan Schuck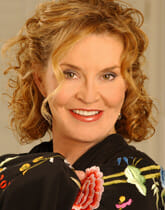 Podcast: Play in new window | Download
A GLASS HALF EMPTY?… OR HALF FULL? by Dan Schuck 
THE BOOK IS A FEATURED SELECTION AT THE FRANKFURT BOOK FAIR 2018 HELD IN FRANKFURT, GERMANY OCT 10-14 2018.
The Question of Pessimism vs. Optimism is often misunderstood, or worse yet, misinterpreted.  But by taking a childlike and playful approach, we can explore one of humankind's most ancient riddles and learn some of the deeper lessons that The Question can teach each of us.
The Question exists, in some form, in every language across the globe, and its origins are as ancient as the human spirit.
But does this simple question really tell us if one is a Pessimist or an Optimist?
Doesn't it matter what's in our Glass?
Can we use The Question to help us with finding balance, managing stress, and enjoying life?
Using humor and innocence, this book provides us the opportunity to determine the fullness of our own glass, and how to apply it to our daily lives.
Donations from the sales of this book will be made to the Glass Half Question fundraising campaign for the Brain & Behavior Research Foundation