Listen:
Late Bloomers: Become Unstuck and Pass on Wealth to Your Children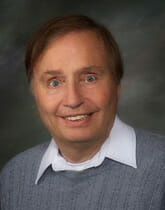 Podcast: Play in new window | Download
If you consider yourself a late bloomer or aspire to become one, CONGRATULATIONS–you are about to embark upon the most positive and accomplishment-filled interval of your adult life! Guest

Dr. 

Barbara Plasker

, who launched her latest career as author, speaker and coach at age 75, presents simple ways to identify then work through self-imposed barriers that are holding you back. Master the power of self-connection then condition yourself to respond rather than react to opportunity only after it's too late.

Explore cost-effective paths to spot-on continuing education that can help re-charge your career and re-invigorate your life. Statistics demonstrate that 70% of family wealth could be lost when passed on to your children. Expert financial adviser

Kip Kolson

 presents guidelines for avoiding family inheritance squabbles, preserving assets and creating a lasting legacy benefiting both future generations and worthy charitable causes.