Listen:
Is Their Current School Right for Your Kids?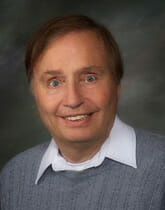 Podcast: Play in new window | Download
Does one or more of your children hate school? In contrast, do they love school too much? Author, consultant and fifty-year educator

Lee Jenkins

 explains why most parents don't fully understand what motivates learning in their school-age sons and daughters. Uncover the most important questions we as parents should be asking our school-age kids and teenagers. Uncover options available to you as a parent to help improve local public education.
Learn why a "will and thrill" method of learning works best and preview his innovative "LtoJ Learning System" built around the principles of continuous improvement, visible learning and growth mindset. Host

Roy

Richards

highlights today's hot-button issue of school bullying and describes how one brave preteen, 'Tizzy', stood up to the bullies and stopped their emotional harassment once and for all.