Listen:
Reprogram Yourself to Health and Wealth and Marry Rich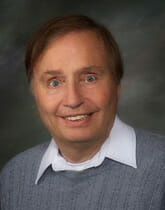 Podcast: Play in new window | Download
If you're struggling financially, it could be your own fault. Personal transformation expert

Arnoux Goran

 reveals why so many of us never have enough money and struggle with rocky relationships, poor health and low energy. Tune in to discover his "7 Steps to Reprogramming Yourself," the first ever proven method to remove negative thoughts and emotions permanently! Learn how to overcome on-the-job frustration, to spend, save and invest responsibly, pay down debt and fatten up the bank account. Identify mental blocks holding you back and remove them from your path to good health, sound financials and joyful living.
Unattached at middle age? Successful and single, financial adviser

John Miller

 shares blockbuster advice on searching for love AND money. Financial struggles are today's leading cause of divorce. Learn secrets to probing a potential mate's finances and attitude towards money before you commit so that you wind up with a spouse who shares your desire for financial growth and independence.   Lean more about your host, Roy Richards here.