Listen:
Find Wholeness and Move Forward Following Loss and Grieving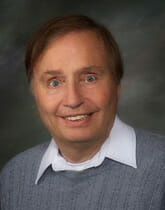 Podcast: Play in new window | Download
If you haven't already, at some point you will suffer loss from death of a spouse, family member or dearest friend. Grief expert

Sherry Cormier, PhD

 had it all: a thriving marriage, vibrant career, new home and loving family relationships.
In a heartbeat, her husband died from cancer followed by the passing of her mother, father, only sibling and beloved dog. Relive Sherry Cormier's amazing journey from post-traumatic grief and despair to vibrant energy and joy-filled purposeful living. Receive her "specific guidelines" for coping with loss, her "seeds of resilience" to restore energy and her "8 tools" to overcome pain of a heartbreaking loss.

After 15 wonderful years of marriage, designer and entrepreneur 

Katherine Webster

 lost her spouse and business partner Lex to a fatal post-op reaction to a common blood thinner. Learn how she went from fearful and struggling to confident, independent "Madam Widow," a lady who actually feels younger and more passionate today than she did before her husband's death. Uncover three key vital, direction-setting questions to help spur your recovery from any life-shattering traumatic event.