Listen:
Fun Fishing and Free Stuff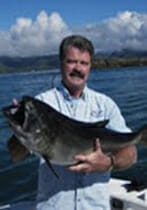 Podcast: Play in new window | Download
Fun Fishing and Free Stuff
Our first guest is Captain Rachel Cato out of Snead Island in Palmetto, Florida. Captain Rachel offers her services to anglers in Tampa, Venice, Manatee and Sarasota Counties in Florida. Check out this first-class guide and make your
Next we get Chris Michelson on the phone. Chris works with One of a Kind Fishing Charters in Destin, Florida. Hire Chris and your catch may include Amberjack, Barracuda, Mahi-Mahi, Grouper, Marlin, Sailfish, Shark, Snapper,
We head down south to Cabo San Lucas to chat with Jim Korchinsky. Jim operates Blue Sky Charters and he has a special offer for our SiriusXM listeners. For a limited time, Jim will give our SiriusXM listeners a free sunset cruise. Check out 
https://www.facebook.com/BlueSkyCabo
.
We wrap up this episode with our buddy Chris Pitsilos from Berkley Fishing. Check out Berkley's new lines on Facebook and Instagram. And email John Henigin to get a free prize from Berkley. Just email