Listen:
You're Never Too Old to Excel or Update Your Life Insurance!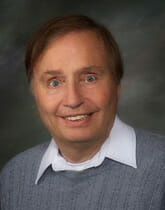 Podcast: Play in new window | Download
At your present age–43, 51 or 62–are you coming up short of where you'd like to be? Worse yet, do you feel stuck? Groundbreaking pain relief doctor, Anna Lee, M.D.,  chats with Roy and puts the "too old to change" notion to shame. Tune in for her story: how she entered medical school at 35, became pregnant at 41 and launched a brand new medical practice at 66! Learn why it's possible to make a radical career or lifestyle change at any age. Explore common obstacles to a fresh start and how you can overcome them. Discover Dr. Lee's revolutionary, FDA-approved "Dry Needling Treatment" method for pain relief.
Esteemed author and speaker 

David Kottler

, "the Insurance Doctor," explains why you should examine that life insurance policy purchased when your kids were young. Uncover the reason why most owners of "whole life" policies throw money away! Uncover the 7 biggest life insurance mistakes to avoid and how you can tap into that mature policy now to generate cash for kids' college, a dream vacation, elder-care, charity…any reason!