Listen:
Crush Your Cravings Then Eat What You Want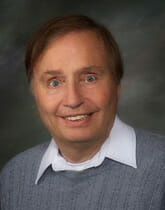 Podcast: Play in new window | Download
Crush Your Cravings Then Eat What You Want
WARNING–as we approach the holidays you're in danger of gaining 5 to 10 pounds of unwanted fat! The remedy: food addiction expert

Griff Neilson

talks with Roy Richards to inspire you to say goodbye to food cravings once and for all, henceforth eating only for proper nutrition and when you're genuinely hungry. Discover why you so often crave certain foods that are not good for you. Learn why willpower always seems to crumble in the face of temptation. Receive practical tips to end forever that 'yo-yo' weight-loss-and-regain frustration. Uncover how to convert food cravings into new habits that will serve you rather than sabotage your health and well-being. Good news! No-diet weight loss coach 

Sora Vernikoff

 returns to highlight how you can eat all you want over the holidays (and throughout the year) without gaining a single pound!