Listen:
Five Percent of the Anglers Catch Ninety-Five Percent of the Fish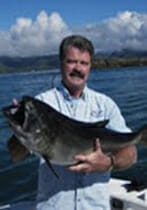 Podcast: Play in new window | Download
John Henigin and Frank Selby get us started with a reminder about our fishing trip to Alaska in July. These trips sell out fast so if you'd like to join us, make your reservations soon. Check out 
https://www.fishtalkradio.com/reel-fun-
adventures-in-ketchikan-alaska.
We get Patrick Foy on the phone. Patrick is a Captain with the Law Enforcement Division of the California Department of Fish and Wildlife. We talk about the importance of habitat and how to protect wildlife. And we cover
Our friend Frank Burr from Snowbee USA joins us next. We discuss the success and growth of fly fishing and why it's so much fun. Plus, Snowbee has some very affordable equipment coming out after the first of the year. Keep an
We wrap it up with Alan Lande out of Whistler, British Columbia. Alan runs Whistler's Best. Whistler's Best can direct you to a fantastic place to stay and they can get you connected with any winter activity you'd like. Start