Listen:
Life by Design–Transform Stress Into Success in 5 Minutes a Day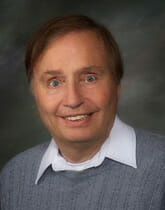 Podcast: Play in new window | Download
 As Managing Partner of an accounting office with a staff of 60 and sustained profit growth, most would consider John J. Fenton a model of success. The problem: John realized that time and energy committed to career was taking over his life and robbing him of joy–worse yet, stress and tension was spreading to his spouse, family and workplace team. Following the ultimate wake-up call, John not only survived but uncovered how to live "life by design."
Tune in for his 3-phase strategy to overcome personal and career burnout and to discover and implement the secret of sustainable energy. Uncover how best to balance career, family and relaxation, actually improving level of performance with less time on the job. Explore how to get grounded, energize the body and uncover your best self in just five minutes per day. Host

Roy Richards

 spells out his O.P.E.N.S. formula for sustainable midlife renewal.