Listen:
From CHIRP Sonar to Ladder Fishing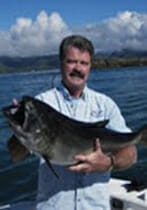 Podcast: Play in new window | Download
Our first guest is Steve Hamber, Sales Manager for Navico Marine Electronics. We discuss everything from CHIRP Sonar to Broadband Radar. Steve really knows his stuff. Great instructional videos at 
https://www.lowrance.com
.
Next we track down Bob Semerau, Western Outdoor News field reporter. We talk about ladder fishing at Pyramid Lake and Bob fills us in on some upcoming charters he'll be leading. Check out all the events sponsored by Western Outdoor News at  https//
www.wonews.com
.
John Marriott stops by for a visit. He's the CEO of SoftScience comfort footwear. SoftScience has some new styles on their web site. They're a bit dressier and still super comfortable. Order yours at 
https://www.softscience.com
. We absolutely love our SoftScience Shoes.