Listen:
Why Your Kids Won't Live As Long As You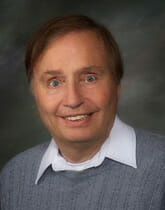 Podcast: Play in new window | Download
Despite recent medical breakthroughs, life expectancy in the US has begun to drop and it only gets worse. Integrative medicine innovator 

Mylaine Riobe, MD

 warns that our kids and grandkids will not live as long as we do! Tune in to learn why our offspring are becoming more susceptible at an early age to childhood onset of disease and why elevated risk of premature death from cancer, diabetes and other dread diseases follows them into their adult years. A frightening reality: babies in the womb are exposed to toxins before they are born! Uncover what we as parents and grandparents can do to protect our children, before and after they are born, by removing toxins from our homes and from the food we eat. Explore the many benefits of Dr. Riobe's "Integrative" approach to medicine that concentrates on lifestyle, genetics, habits and prevention rather than simply treating symptoms that already exist. 
For more about your host, Roy Richards visit MiddleAgeRenewal.com