Listen:
Less 'Yes' and More 'No' in the New Year Leads to a Happier, More Productive You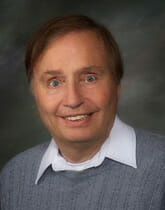 Podcast: Play in new window | Download
Here's a very different resolution that can have a huge positive impact: Resolve to say "no" more often this year! Acclaimed counselor, author and energy healer 

Jennifer Cochern

 reminds that always saying "yes" to things we don't really want to do, don't have time for or can't do well inevitably creates stress, anger and resentment. Learn how setting personal boundaries is one of three essential "ABC Foundations" for balanced and harmonious living. Tune in to uncover the other two foundations and be inspired to bring your life joyfully into alignment. Learn how to say "no" gracefully and discover tools and strategies you can use in 2019 and beyond to move from internal chaos to clarity, thereby becoming the positive, productive person you were created to be. Host Roy Richards describes benefits of periodically unplugging self and family from 24/7 electronic connectivity.