Listen:
Here's Some Simple Ways to Be Happier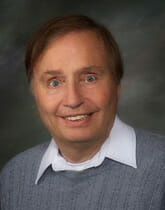 Podcast: Play in new window | Download
Would you like to create your very own happiness plan? Award-winning happiness coach and author Ted Larkins presents his "Get To Principle," a sure-fire method to establish a lasting positive, 'can-do' attitude on both good days and bad. Next time you wash the dishes, will if be because you "have to" or because you "get to"? Tune in to discover two positive outcomes you will experience from an internalized "get to" attitude. Uncover 5 keys to happiness and 4 myths about happiness you will want to avoid. To be happy, learn why it is so important to rely upon intuition and to remain always in the present moment. Learn where to find 36 practices that can forever change your life and make you happier. Host Roy Richards presents numbers 7 through 10 of his "10 Commandments of Midlife Renewal.