Listen:
Everything From Spey Casting To Deer Urine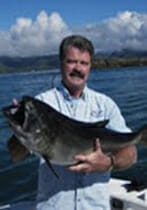 Podcast: Play in new window | Download
Scott Leysath opens our show. Scott runs Sporting Chef Productions in Folsom, California and he's a leading authority on the proper preparation of fish and game. Great recipes and cool videos on 
www.sportingchef.com
.
We head up to Vancouver, Washington to talk with Evan Burck.  Evan works with Rajeff Sports as Marketing and Pro Desk Manager and he's also an expert fisherman. Evan gives us the lowdown on spey casting and spey lines. Learn more about Rajeff at 
www.rajeffsports.com
.
Next we get Nate Bennett on the phone. Nate runs Teton Fly Fishing in Jackson Hole, Wyoming. He's not only a great guide he's also an excellent artist and he even builds guitars. Call Nate at 307-413-1215 or get your trip scheduled at 
http://www.tetonflyfishing.com
.
Our buddy Steve Lynch wraps up the show. Steve is the co-owner of Pro-Cure. Pro-Cure manufactures the world's finest bait scents, all made from real whole fresh bait and all come with a complete money back guarantee. Check out 
https://www.pro-cure.com
.
And we sure hope you can join us in July for our Alaska trip. Details at