Listen:
Your Most Important Moment Is Now So Change the Writing On Your Wall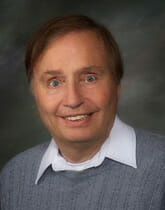 Podcast: Play in new window | Download
Join your host, Roy Richards to discover that the most important moment of your life is right now! Life coach and meditation teacher

Ora Nadrich

describes why every single moment in time presents you the opportunity to learn something valuable about yourself. Tune in for an introduction to "mindfulness meditation," your key to living every moment in total awareness. Discover the simple yet profound question you need to ask yourself and how to uncover the "authentic you," including those core values you adhere to and live by. Do you ever ponder what's holding you back from accomplishing positive life goals? Holistic life coach

Christina Reeves

 unmasks the "writing on your wall," that hidden, prerecorded belief system imprinted on your subconscious mind that all-too-often fills the brain with fear, self-doubt, prejudice and discouragement. Learn why this writing on your wall cannot be erased by willpower alone but how, through 5 key steps, you can break free from that harmful inner voice.