Listen:
Overcome Anxiety, Phobias, PTSD and Insomnia Without Drugs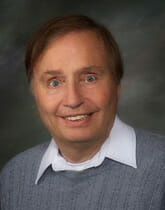 Podcast: Play in new window | Download
Are you or a loved one among the 40 million Americans who suffer from anxiety?
If so, tune in as acclaimed psychiatrist and author Robert T. London, M.D. introduces his 3-step "LPA method" that empowers sufferers to say goodbye to anxiety, phobias, PTSD and insomnia for good. Discover details of Dr. London's three steps to a cure: Learn, Philosophize, Act. Learn why medication for anxiety so often is not required and may produce greater anxiety. Uncover how his short-term LPA method takes an approach opposite to traditional long-term psychoanalysis talk sessions, yet is proving more effective. Learn how to conquer anxiety or phobias from the comfort of home in as little as three self-administered therapy sessions a week, five minutes per session. Host

Roy Richards
debunks four procrastination excuses commonly used to put off positive mid-stream transformation.