Listen:
Living With Alzheimer's–A Journey of Inspiration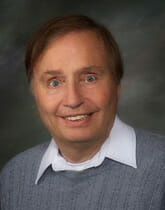 Podcast: Play in new window | Download
At age 50, energetic community activist Martha Maddux was diagnosed with early stage Alzheimer's disease that she battled over the next 17 years before finally passing away in 2014. Tune in as loving husband and author
Carlen Maddux
offers inspiration and practical caregiver advice for navigating the crisis as Alzheimer's steadily robs a loved one of mind, memory and life spirit. Uncover early warning signs that can alert you to get self or a loved one to a neurologist for testing. Be inspired by this story of faith and spirit as a loving family moves from their darkest hour to a lifetime of gratitude, self-knowledge and hope for the future.
Ready for new horizons?
Travel expert
Colin Treadwell
 reveals two reasons why travel can be one of the greatest agents of midlife awakening. Tune in for suggestions on travel destinations that can educate your family and expand you.  For more inspiration, visit your host Roy Richard's site at
MiddleAgeRenewal.com