Listen:
Do This One Little Thing Each Morning to Unlock Your WOW!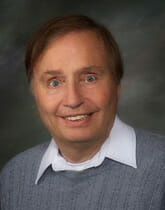 Podcast: Play in new window | Download
Would you like to experience joyful, purposeful living 24 hours a day? Emotional wellness coach Cathleen Lamberton reveals a simple two-to-three minute exercise before getting out of bed in the morning that helps you bring out your very best. Tune in to discover her proven formula for unlocking your WOW, tapping into divine energy and uncovering the deepest aspects of who you were created to be.Learn how to identify the spiritual root of current life pressures, transform trauma to triumph and set personal goals for a lifetime of joy, peace and success.
Property renovation expert Dan Lieberman describes why popular home improvement TV shows make house flipping look all too easy. Tune in to learn the full story and to discover his innovative approach to getting the biggest bang for your buck in real estate investing. 
Learn more about your host, Roy Richards here