Listen:
The Alaska Trip You've Been Hoping For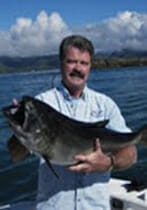 Podcast: Play in new window | Download
We kick off the show with Lace Allenius out of Clearwater, Florida. Lace is a fishing adventure journalist and a very cool person. She stays with us for the entire show. To learn more about Lace go to 
http://www.fishingadventureswithlace.com
.
Up next it's Tara Brock. She works in Pacific Ocean conservation at Pew Charitable Trusts. Their goal is to end overfishing and rebuild depleted fish populations in U.S. waters. Among other things we discuss the damage done by long line fishing. More info at 
https://www.pewtrusts.org/longlines
.
We get Todd Lanning on the phone. Todd works with Henry's Fork Anglers in Last Chance, Idaho along the banks of the Snake River. He brings us up to speed on what's going on in his area and even shares his most memorable guide trip. Check out the fishing and hunting opportunities at 
https://www.henrysforkanglers.com
.
And be sure take advantage of the special discount that Snowbee USA is offering Fish Hunt Talk listeners. Use the codeword FISHTALK and get an extra 20% discount on your purchase. Go to 
https://snowbee-usa.com
.