Listen:
Retirement Rebel: Write Your Own Next Chapter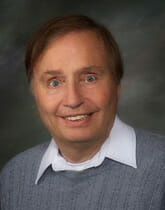 Podcast: Play in new window | Download
Every day 10,000 Baby Boomers retire from their primary vocation, perhaps including you. Are you ready to become a retirement rebel, challenging conventional notions of retirement? Guests 

Marilyn Bushey

 and 

Gail McDonald

, co-authors of the brand-new book 'RETIREMENT YOUR WAY', explain why planning for retirement boils down to three basic choices: 1) what to let go, 2) what to add and 3) what to keep in your life.
Tune in to discover why you have many more 'next chapter' choices than you may have thought possible  Uncover the six potential categories of retirement and seven critical pre-retirement conversations to have with yourself and with others. Become aware of common retirement speed bumps and discover the best ways to overcome them. Host

Roy Richards

 presents a unique method  of "test-driving" your retirement plan several months…perhaps even years…before the actual date upon which you plan to retire.