Listen:
Overcome Fat Shame and Increase Your Home's Sale Value by $20,000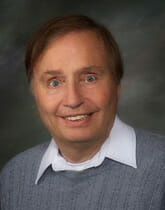 Podcast: Play in new window | Download
Have you, a loved one or a dear friend ever been fat shamed, criticized by another for being overweight? Guest, acclaimed motivational speaker 

Nicole Black

 was fat shamed by others and also by herself for over 30 years. Tune in for guidance on overcoming yo-yo dieting frustration–from obese to thin then back to obese. Uncover 7 steps to take right now to recover from a surprise fat-shaming. Learn how to eliminate the fear of fat shaming once and for all  by loving and accepting yourself unconditionally, regardless of what you weigh.
For most of us, our home is our biggest investment. If and when you go to sell it, would you like to spend as little as $10 to receive an extra $20,000 for your home? Real estate expert

Marlena Uhrik

 outlines the process of staging your home for sale. Explore smart interior staging moves that can increase most buyers' perceived value of your home along with commonly observed boo-boo's guaranteed to knock down the value of offers you receive.   Join your host Roy Richards for this enlightening show!