Listen:
You've Got Eight Seconds Before I Tune You Out!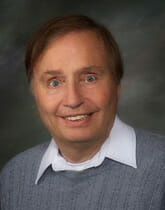 Podcast: Play in new window | Download
When you express yourself, do others really listen? Studies demonstrate that you and I have only eight seconds to capture and retain a listeners' attention. The good news: communication expert Paul Hellman visits to suggest effective tactics to stop folks from tuning you out, be it one person or 1,000. Tune in to explore the three attributes necessary for effective communication: focus, variety and presence. Discover Paul's novel "Fast-Focus Method" for getting your message across and some highly effective hooks you can use both to open and to close your presentation. Uncover three critical questions every listener will want answered along with "golden rule" tactics to sell others on your points of view. Are you an unhappy employee? Host Roy Richards counsels you on how best to approach the boss to give yourself a solid chance of obtaining a favorable outcome.