Listen:
A Surprising Rx for Peace–Look Inside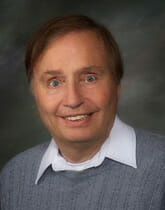 Podcast: Play in new window | Download
Stress these days 
is everywhere but stressful moments create an opportunity for genuine self-love which in turn brings about inner peace and joy. Tune in as motivational author and speaker
Dr. Dravon James
 reveals three easy steps to transform your stressful situations into peaceful moments. Discover four "stepping stones" to achieving inner peace, the foundational cornerstone for building the life of your dreams.  For most, a common source of stress is conflict with others. Explore how to "lean into conflict," transforming conflict into a stepping stone on the pathway to the life of your dreams. The gift of freedom is granted to all but so few of us take full advantage. Uncover what may be preventing you from accepting your freedom birthright. Host
Roy  Richards
describes a courageous young mother who survived a massive, paralyzing stroke at age 26, relied upon her faith in God to heal both her soul and her body and now along with her husband spreads a message of hope to thousands ..