Listen:
But Can You Do It In A Kayak?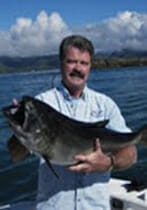 Podcast: Play in new window | Download
Our first guest is Brian Hatch with AO Coolers. Brian talks about some new coolers coming out soon. Check out  https://www.aocoolers.com.
Then we get Bob Triggs on the phone. Bob runs Little Stone Flyfisher out of Port Townsend, WA. He's been guiding for over 20 years. Bob fishes the Olympic
Peninsula targeting sea-run Coastal Cutthroat trout in freshwater and saltwater. Go to http://www.searuns.com.
Next we track down Bob McCray from Klamath, CA. Bob operates Rogue Outdoor Sports and specializes in kayak fishing on The Rogue and The Klamath Rivers. Very cool segment. You can find Bob on Facebook or call 949-433-9184.
We wrap up the show with an awesome discussion about Frank Selby's shop, His and Her Flyfishing. If you need it, Frank's got it. Go to
https://www.hisandherflyfishing.com.