Listen:
Legally Blind–She Lives Full Out and So Can You!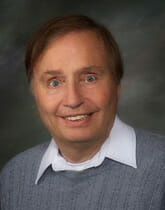 Podcast: Play in new window | Download
At age 16, guest

Nancy Solari

 was diagnosed with Retinitis Pigmentosa and told she would be blind by age 40. Rather than lapse into anger or depression, she pledged to make a difference in the life of others and established ambitious personal goals. Following success as a professional singer and top-selling real estate agent, Nancy at middle age is a certified life coach, author, inspirational speaker and radio show host. Tune in to learn how she overcame blindness to accomplish successes rarely achieved by sighted individuals. Discover what it means to "live full out" and the benefits you will receive. Uncover the 13 elements it takes to achieve an energetic, enthusiastic mindset and get started today in blowing away self-imposed limits. In her early forties, guest

Mary Prenon

 reveals to Roy that she was "lazy and loved to eat." It took her 19 years to shed 50 pounds and keep it off but she suggests you and I can accomplish our ideal weight in far less time. Tune in for helpful hints on diet and exercise, the importance of humor, and how to stay motivated and to avoid the dreaded yo-yo effect.