Listen:
30% Equipment, 30% Skill and 40% Dumb Luck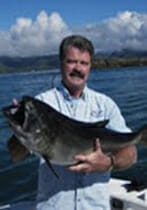 Podcast: Play in new window | Download
We get things rolling with Lenny Strobel, founder of Reel Time USA. They're sponsoring a "ONE OF A KIND" Fishing Challenge to benefit Multiple Sclerosis. It'll take place September 21st. You can fish the challenge from anywhere in the U.S. and win cool prizes. Gotta check out  
https://reeltimeusa.com
for all the details.
Up next it's Stephen Avery with Buried Hook Professional Guides out of Bend, Oregon. They guide fly fishing tours on the Crooked River. Stephen is one of the best teaching guides around. More info at  https://www.bendflyfishingguide.com.
Then we track down Joel Aslanian from Gunnison River Guides. They are the "go to"  fishing guide service for Crested Butte, Gunnison, and Almont, Colorado. Joel says, "A great day on the water starts with you." So get started at  https://www.gunnisonriverguides.com.
This episode wraps up with John and Frank talking about upcoming shows and upcoming fishing trips. Always something to look forward to on Fish Hunt Talk Radio.