Listen:
Raise Emotionally Healthy Kids–Without Driving Yourself Crazy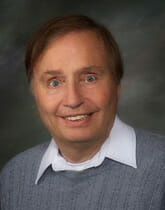 Podcast: Play in new window | Download
Whether you have one child or ten, perhaps life's most important task is to raise your kids to be happy, responsible and emotionally healthy young adults. Here's the challenge: can we make it through 18 years per child while retaining our sanity? Tune in as author, human development counselor and 35-year educator

Paul Bernabie

offers guidance on becoming a "top 20 parent."  Explore the proper trade off between discipline and freedom of choice as your offspring grows from small child to pre-teen and teenager. Uncover tactics to keep from going bonkers when your offspring think and behave like the kids they are and not like "small adults." Learn why each child is not likely to grow up happy and self-confident unless you as a parent feel good about yourself, relish your role as a parent and are motivated to help each child accomplish their own destiny. With return to school, host

Roy Richards

 suggests why your child's homework doesn't need to turn into a constant battle of wills.