Listen:
Should You Change Jobs or Career Mid-Stream? Here's How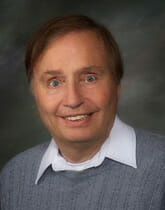 Podcast: Play in new window | Download
Burned out after several years as an elementary school teacher,

Geraldine Hogan

 got her law degree and wound up first as a successful lawyer, ultimately a judge. Tune in for her incredible story and her advice on how you too can transform to a new job–even a new career–at middle age. Explore why it makes no sense to remain stuck in a stressful or boring job that you no longer admire. Discover questions to ask yourself to determine if changing jobs makes sense for you and to pinpoint an alternative career just right for you. Explore ways to overcome the fear so prevalent as you contemplate moving on something new. Consider crucial transition issues you need to confront before making your move, including financing career change, obtaining new skills you will need, testing the waters and demonstrating qualifications to potential employers or financing sources. Host

Roy Richards

explores tactics to overcome the all-too-common response of potential employers that you are overqualified for their open position.