Listen:
Diagnose and Recover from Midlife Burn Out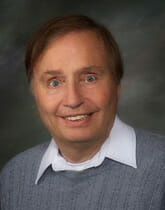 Podcast: Play in new window | Download
The fall season is upon us, packed full of work projects, social commitments and family activities, but what if your enthusiasm has evaporated, your energy is running on empty and your passion is zero? To put it bluntly, you're burnt out.  Healthy living coach

Sheree Clark

visits to suggest how to diagnose causes, address them and recover your positive momentum and joy of living? Discover how burnout can stem from one of three general causes or from a combination of the three: mind, body and spirit.  Discover primary causes of burn out from each and receive suggestions on how best to regain joy, energy and vitality. Host Roy Richards explains why anxiety often looks different in men and manifests itself as anger and irritability. Tune in for advice to ladies on how to encourage your spouse to seek help and to men on why visiting a therapeutic "coach" is not that painful and can be highly beneficial.