Listen:
Protect Your Kids (and Yourself) from EMR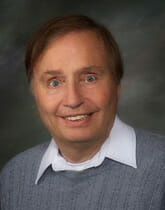 Podcast: Play in new window | Download
Are you aware of the threat to your kids' health, and to your own, from  Electromagnetic Radiation (EMR)? Internationally recognized natural healing arts expert,

Beverly Jensen, PhD

 warns of potential health hazards from common electronic devices on our persons and in our homes, including smart phones, tablets. laptops and microwave ovens, Tune in to learn steps we can take as parents to reduce the EMR threat to our kids. Discover why no child under age 14 should be holding and using a cell phone. Uncover how EMR negatively impacts our body chemistry and in turn harms our health and emotional well-being. Review six of the world's top health problems related at least in part to EMR. Host

Roy Richards

describes effective tactics, including "do's" and "don'ts" to prevent spillover effect, stress and conflict from a high-pressure job causing tension at home, after-hours with spouse and kids.