Listen:
Aging Joyfully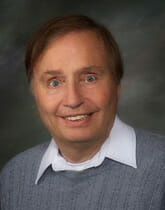 Podcast: Play in new window | Download
You and I are going to grow old but we have a choice: are we going to age joyfully or will we be dragged kicking and screaming into our senior years? Clinical psychologist and author Dr. Carla Marie Manly urges you to stop obsessing over growing old and to embrace maturity with confidence, joy and inner strength, Learn how to count all your blessings at the very age you are today along with visualizing and planning for a bright tomorrow. Tune in for guidance on how to appreciate the freedom you will have when your kids grow up and leave home. Review the most crucial aging challenges facing you ladies (and some men.) Uncover Dr. Manly's suggestions on making each day matter and her holistic body-mind-spirit approach to silencing negative thought patterns and helping you embrace all aspects of life at any age. Host

Roy Richards

 describes the emerging midlife phenomenon of couples living apart together.