Listen:
It's Not a Man's World But Create Your Own Job Security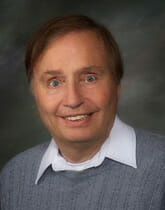 Podcast: Play in new window | Download
Most contend that it's a man's world because "men have all the power, make more money than women and are more likely to be domineering." Spiritual guide

Sparrow Hart

 contends males no longer rule and presents multiple reasons why men are having a rough time lately. Learn why men are caught between a rock and a hard place when relating to the ladies. Men, tune in for advice on how best to relate to women in today's contentious society..Both men and ladies, uncover tools to combat and overcome the "quiet desperation" that impacts so many of us during our middle years. Explore the extraordinary benefits of a personal "vision quest," a profound encounter with nature to help bring timeless wisdom of the ages to contend with the nitty-gritty issues of today.  Serial entrepreneur and author

Hovey Smith

 presents his surefire prescription for job security at any age: planning and launching your very own small business while you continue to work at your primary job.  For more about your host, visit Roy's page here.