Listen:
Your Teenagers Really Are Animals and You Can Learn to Be Happy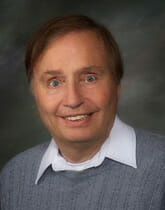 Podcast: Play in new window | Download
At times, are your teenagers moody, defiant and socially awkward–to be honest, do they behave like animals? "Exactly!" assert

Dr. Barbara Natterson-Horowitz and Kathryn Bowers

, co-authors of the acclaimed new book WILDHOOD, the period of life in every animal, including humans, between puberty and mastery of necessary adult life skills. Tune in to discover how knowledge of adolescent behavior in diverse animal species can help you understand why your teenagers behave as they do. Learn the four essential life skills all teens need to master to function effectively as adults. Discover why scary, seemingly foolish risks teenagers take are necessary for them to mature into responsible adults and how we parents can help guide them through their formative years.
Regardless of present circumstances, can you learn to be happy? Tune in as America's happiness guide

Jim Ryan

 explains why happiness is an inside job. Learn why happy people take responsibility for their own positive thinking and discover simple first steps that you can take if you want to be happier.  Learn more about your host Roy Richards, right here.