Listen:
Stressed Out? Seven Tools to Healing and Parenting Without Punishment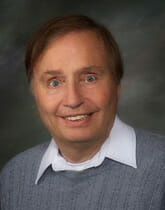 Podcast: Play in new window | Download
In the U. S. today, 50% of the population is suffering from one or more stress-related diseases–does that include you or someone you love? Integral medicine physician,

Steven Hall, MD

, advises that any off-kilter aspect of your life, not just physical illness or discomfort, could be the cause. Tune in to discover how "integral medicine" can challenge the root cause of any ailment, including stress, by blending the best of conventional medicine with alternative approaches to healing. Learn why you should never attempt to suppress stressful thoughts but rather to highlight and analyze them then consciously attack what brings them on. Review Dr. Hall's "seven tools of healing" and uncover how to locate them inside your own higher consciousness.
Child-rearing expert

Emily Slingluff

highlights how to raise happy, well-adjusted offspring from birth to adulthood without punishment. Discover her three basic keys to a happy, mutually respectful, loving, parent-child relationship regardless of your child's age.