Listen:
If Your Life Is Not Where You'd Like It to Be, Reprogram Your Code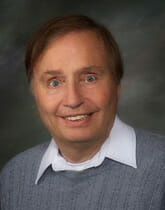 Podcast: Play in new window | Download
If your life today is not where you would like it to be, don't blame inherited genes. In fact, leadership coach and author Darren J. Gold, contends your behavior and success up to now has been driven by a subconscious program of your own making, one that's the result of your environment. Throughout your life, you have accumulated thousands of beliefs, values, and rules that help you make sense of the world and guide your behavior but they may also be limiting your results. But here's the good news: you can rewrite and reprogram your code for a brighter future. Tune in to discover the only difference between an average person and a truly extraordinary one and the most fundamental choice you can make to dream big and to accomplish your dreams. Learn the ten beliefs, values and rules that matter most in your life and how you can reset these ten rules in your favor. Host

Roy Richards

 describes eight all-too-common temptations you should say "NO" to this holiday season.