Listen:
Feast Without Overindulging and Reclaim the Holiday Spirit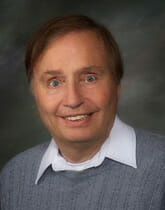 Podcast: Play in new window | Download
During, this festive season, the endless temptation of hearty holiday meals, cookies and candy can break down the resolve of the most healthy eater, expanding your waistline and creating health risks both for you and your kids. The good news: prolific author and family physician 

Ed Dodge, MD

 visits with tips on how to enjoy healthy but happy holiday eating without loading up on fat, sodium, and sugar. Tune in to uncover healthy alternatives for your holiday meals. Discover dietary choices you and your family can make throughout the year, including avoidance of commercially-processed food. Be inspired to access your innate God-given healing power, no longer sabotaging this power through negative thought patterns & and unhealthy food choices, Author, teacher and spiritual coach

Joffre McClung

 provides 5 surefire tips to recapture true holiday spirit simply by letting go of distractions you don't really need.