Listen:
Revolutionize Your Life in 60 Seconds!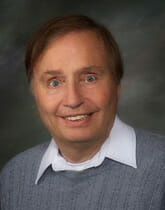 Podcast: Play in new window | Download
Would you like to launch the new year with a sparkling new uniformly positive outlook? Certified life coach

Peggy Caruso

 advises how to revolutionize your life in 60 seconds. Tune in for advice on solving problems rather than fretting over them. Discover strategies to fire you up and radically improve four key areas of your life: 1) relationships and parenting, 2) health and personal development, 3) balance of career and family obligations and 4) perpetual growth in love, gratitude, and strength.
Not long ago, the heart of novelist and poet John Curl stopped for a full 10 seconds with your host Roy Richards. Tune in for details on his near-death experience and how it inspired John to complete his current novel "The Outlaws of Maroon." Preview the novel's fascinating story about a group of fourth-graders who band together to battle and overcome long odds during the early 1950's cold war "McCarthy era." Uncover how his book can inspire us to unite, persevere and prosper amidst the bitter political divide in our country today.