Listen:
Seven Word Phrases Never to Say When Talking to Yourself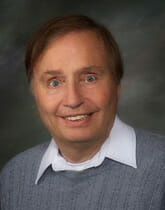 Podcast: Play in new window | Download
How about a New Year's Resolution that radically increases your own happiness and the happiness of those around you? "Loving Me Now" psychiatrist and author, Donald Pet, MD, presents the "quickest, easiest, most effective and enjoyable way" to transform and incorporate positives into your life. Tune in for Dr. Pet's "A New Way of Thinking (ANWOT)," his 7 + 2 formula that guides us to become more loving and authentic. Uncover the seven-word substitutions to positively transform attitude plus two "still-secret" self-taught skills that comprise the modern version of the Golden Rule. Awaken to the new "Truth of Reciprocity," inspiring you to replace outdated "tribal love" with "unconditional universal love." Energy healer and lifestyle coach Jaya Jaya Myra highlights the 2020 "Sail With Spirit Seminar at Sea," an awe-inspiring seven-day round trip luxury cruise from Seattle to Alaska that includes free-on-board seminars and workshops with some of the most respected spiritual teachers, psychic readers, healers & mediums on the planet.  Check out your host, Roy Richards, right here.