Listen:
Tips to Make Meaning in the New Year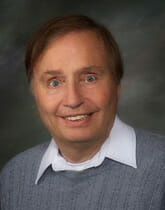 Podcast: Play in new window | Download
As we begin the new year, we want our lives to have meaning but few of us know precisely where to start. Guest, author, and philosopher

,
Bob Lichtenbert
PhD

, has compiled more than 13,000 pieces of advice on how to make meaning, living with purpose and positively impacting those around you. Tune in for Professor Bob's definition of a "meaningful life" and his description of the 8 main sources that bring meaning into our lives. Uncover why "intangibles" may be your most important source of meaning and "material possessions" the least. Get proven tips on how to bring more meaning into your life. Learn the distinction between "objective" and "subjective" meaning and how today's rampant spread of subjective meaning allows everyone to believe whatever they want. Host

Roy Richards

describes positive benefits of a new "virtuous midlife crisis" that is sweeping the nation among folks turning 40.