Listen:
The only GOOD ROD is a BENT ROD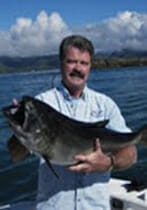 Podcast: Play in new window | Download
The show opens with Rich Earley from UNREEL FISHTALES. Our listeners keep wanting more info about the great deals and video contests. Give Rich a call at 727-504-5325. The web site is  https://unreelfishtales.com.
Then we head up to Alaska to talk with Ryan Butler. Ryan guides with Alaska Wildlife Adventures in Anchorage. They offer guided hike-in fishing, hiking, backpacking, snowshoeing, northern lights, and wildlife viewing tours. Go to  https://awaalaska.com.
Up next it's the legendary Gary Loomis. You know Gary from G. Loomis Rods. His latest and greatest project is EDGE Rods. The EDGE mission is simple: To define the epitome of performance fishing rods. Check out  https://edgerods.com.